Here in the South, rattan furniture is everywhere you look. It's always been popular in coastal regions because the style blends seamlessly with beachside living, but we also love rattan because of its durability and laid-back, timeless sophistication. Whether you're in the process of building or remodeling your Southern abode, or simply enjoy the charming look of this organic material as much as we do, there's no better time to pick up a few pieces of rattan furniture than the summer.
First, What is Rattan?
A natural material derived from a climbing plant, rattan is primarily native to Southeast Asia. There are more than 600 different species of vines that can be used to make rattan, but the key qualities of the material are that it is flexible and durable with a unique texture. Rattan is commonly woven into wicker furniture that can be used indoors or outdoors. Its natural appearance adds warmth and style to any type of home, from traditional to eclectic.
Patio Furniture
Let's start with the most obvious place you'd find rattan: on the patio. Rattan, including performance poly rattan furniture, has long been used outside on porches and patios because it is weather-resistant and very long-lasting. Assemble a rattan patio set in your backyard for a BBQ, enjoy relaxing by the pool in our Woven Chair or have your first cup of coffee in the morning while rocking in a rattan chair on your front porch.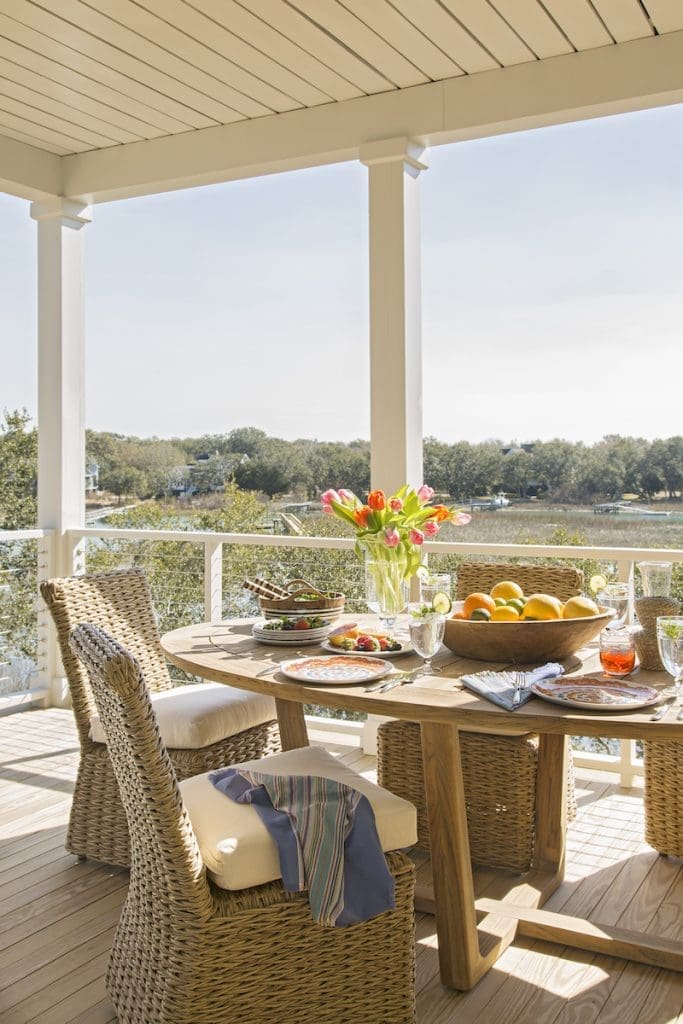 Indoor Furniture
There is nothing stuffy about a coastal home. From dining room tables and chairs to bedroom sets, rattan furniture has made its way into nearly every room of the house with great success. It's designed to withstand heavy use by family members and guests, so it can definitely be used in high-traffic areas. For example, our St. Lucia Console and Rattan Scatter Table blend into traditional southern living rooms with ease.
Baskets
Throughout most of its history, rattan has been used for baskets. You can use rattan baskets to decorate, serve as a place to put children's toys or magazines, or to cover unattractive flower pots. Large or small, rattan baskets will contribute to creating a lush atmosphere in your home that is both welcoming and beautiful.
Light Fixtures
Who says rattan has to stay on the floor? Rattan light fixtures offer a bit of tropical flair that works really well in coastal homes. For example, our Denison Rattan lantern looks beautiful above a kitchen table or in a living room. The classic lantern shape recalls the many gas lanterns we have throughout the Charleston area.
Accessories
Looking to add a bit of charm to your home without purchasing new furniture? There are so many small accessories made from rattan, from trays to lamps and decorative boxes. Give your dining room an outdoor, breezy feel by adding rattan placemats to your table or a rattan mirror to your wall.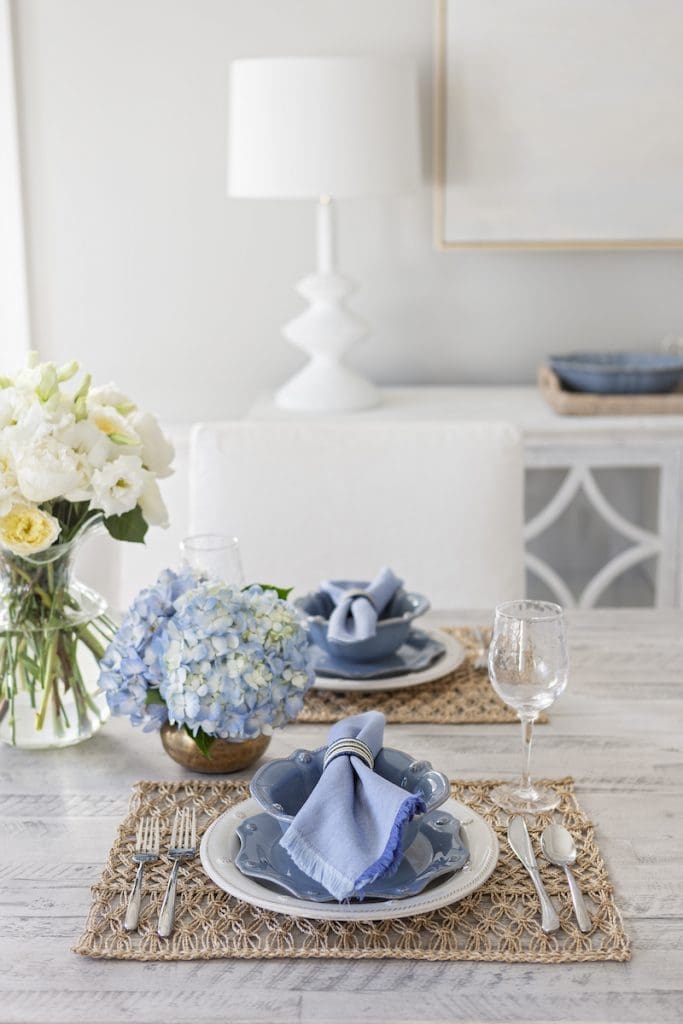 ---
Discover Timeless Rattan at GDC Home
There's no denying that rattan furniture is a staple in Southern home design right now. It may have originated far away from our southern states, but it fits right in! It makes homes feel open and airy, especially when used as accent pieces. Use rattan furniture on its own, or with other wicker pieces to create an eclectic mix. We have many different styles and colors of rattan at our Charleston furniture stores, so stop by for some interior design inspiration and pick out a few things that you'll love using this summer.
---
Shop the Look
---
---
You May Also Like…
---