Move over Romeo and Juliet – we're here to help you design a dreamy balcony of your own. When it comes to design, the balcony is a frequently overlooked space in many homes because of its small size. Whether or not you also have a backyard or patio, a balcony can be a quiet retreat for a morning cup of coffee or a relaxing glass of wine at night. We know firsthand that a stylish balcony can be a peaceful oasis for some alone time.
If your balcony is as bare as the day you moved into your house, we've rounded up some styling tips to transform it into a practical, beautiful space you will love using year-round.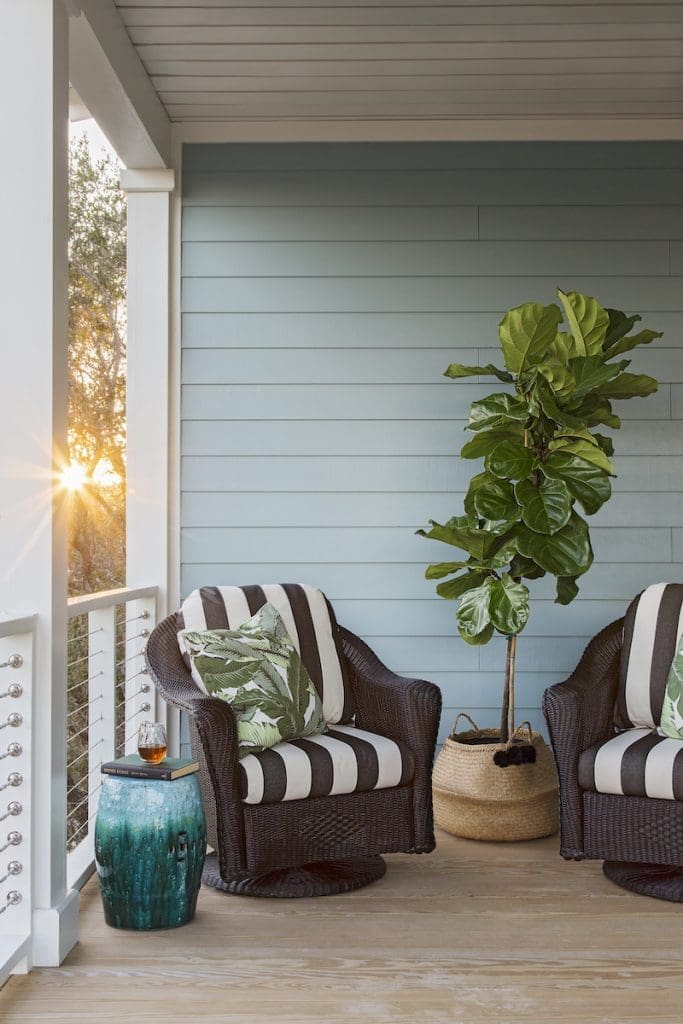 Add a Statement Chair
First things first, you need somewhere to sit to be able to enjoy your balcony. Yes, the balcony is a nice place to check the weather in the morning, but it can be so much more than that. Adding a statement outdoor chair, like our Buddha Chair will automatically encourage you to take a seat, plus it adds a lot of character to your balcony without taking up too much space.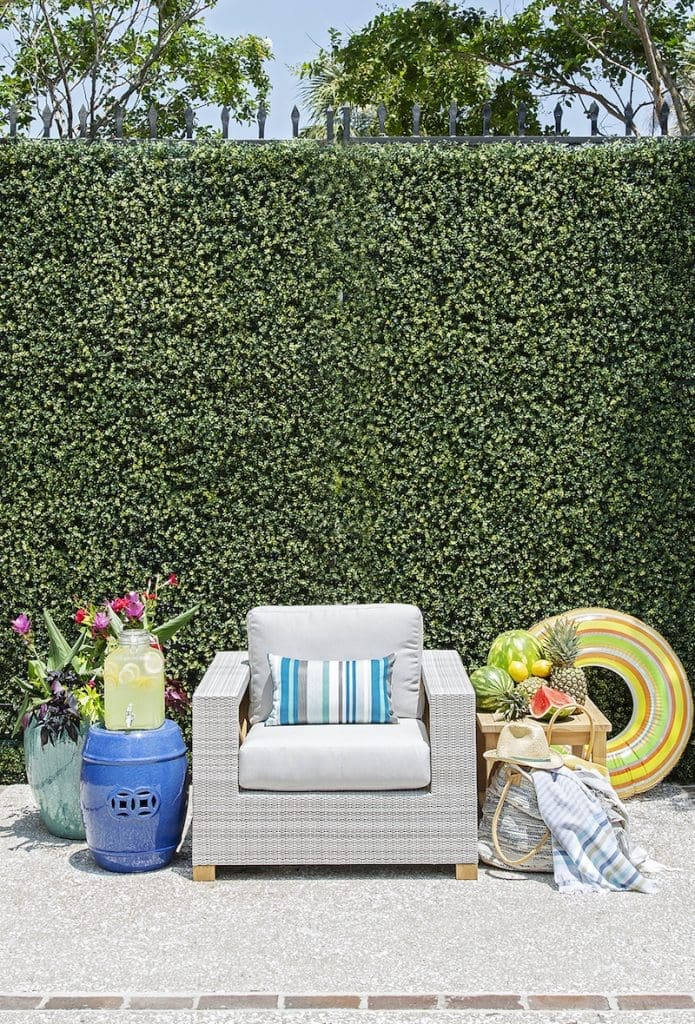 Use Your Vertical Space
To maximize your use of available space on your balcony, think up rather than out. Hang some plants on your balcony rails or install planters on an available wall. The greenery will instantly add life to the small space. You could also try growing your own herb garden in small pots affixed to the wall. If you don't have a green thumb, you can always hang string lights overhead instead for some added ambiance.
Stick to a Monochromatic Palette
Too many different colors in one space can actually make it appear smaller as it will start to feel cluttered. Stick to using furniture and accessories in different shades of the same color to create consistency and balance. The alternative is to stay with all neutral tones like beige, white, and black for a chic, minimal balcony aesthetic.
Add Small Seating/Storage Solutions
You can use ottomans, small benches, or stools as extra seating and storage solutions on your balcony. These are great because they don't take up too much space, but they provide you with a place to sit when entertaining guests in your balcony. If you use an ottoman, make sure that it is waterproof. There are plenty of options out there that are designed for balconies; find one that is sturdy, like our Trimaran Indoor/Outdoor Pouf.
Roll Out a Bar Cart
When you're working with a small space, it's great to have lightweight, movable furniture that you can bring inside when not in use. A bar cart, like our Paloma Cart with Wheels, is a great useful balcony addition when you are serving happy hours to your friends. Set the cart up inside with drinks and glassware and roll it out onto the balcony so you don't have to get up, again and again, to go to the kitchen.
---
We're Here to Help You Design Your Dream Balcony
There's a lot you can do with a balcony – it offers extra space for eating outside, entertaining, or catching up on your latest novel. As it is a small space, the most important thing to remember is to think practically when it comes to furniture and accessorize with personal touches, like pillows and standing lanterns to add style. If you need any help with designing your balcony, stop by any of our three Charleston home design stores and we'd be happy to help.
---
Shop the Look
---
---
You May Also Like…
---