In interior design, a "vignette" refers to a small grouping of decorative objects, which can make a beautiful personal statement in a room. The purpose of a vignette is two-fold: to create an eye-catching pop of interest, and to showcase your favorite treasures. Using framed photos, art, books, candles, and flowers, you can style your own artistic vignette at home — and mix it up by season. If you've been wondering how to create a vignette, this guide will help you pull together the objects in your home in a unique way.

Set Your Foundation with a Tray or Stack of Books
While not required, our interior designers in Charleston, SC recommend using a tray as the foundation for a vignette. It keeps all the objects together and acts as a frame to highlight them and separate the vignette from the table. Our Clover Marble Tray and Shagreen Hex Tray are perfect for a luxe presentation. You can also use a couple of colorful books as the base of your vignette.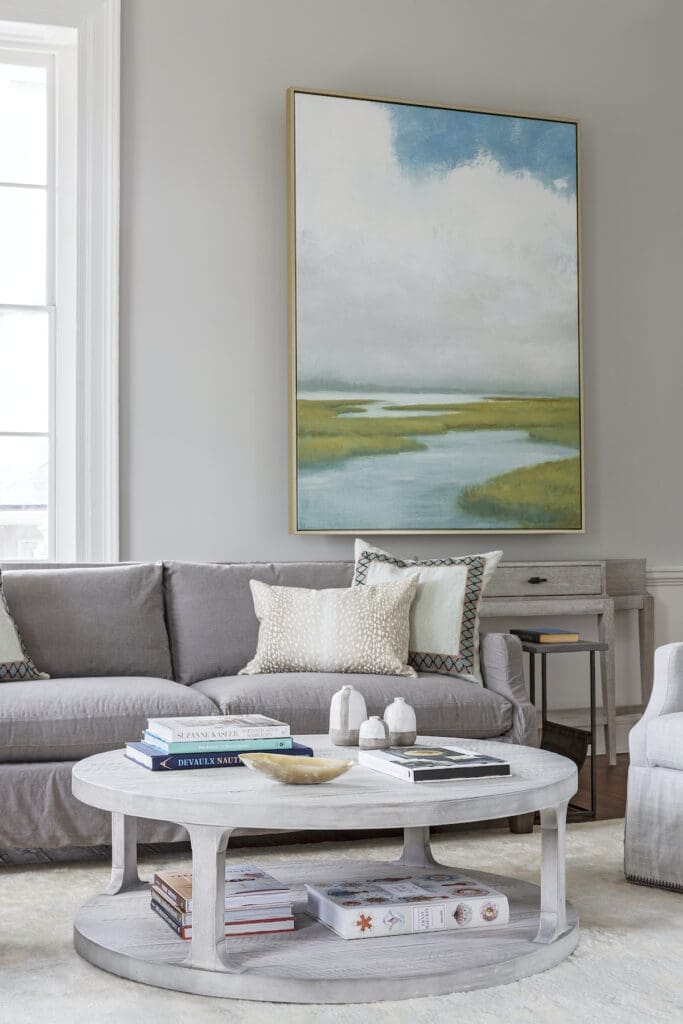 Use an Odd Number of Objects
A vignette will look more visually balanced if you choose an odd number of objects, from three to five. For example, you could assemble a small sculpture, decanter, and stack of books together on your coffee table. Or you could display a family photo alongside an antique trinket dish and potted succulent. From artwork to books and decorative objects, you can find homeware gems at our Charleston, Kiawah, and Mt. Pleasant furniture stores.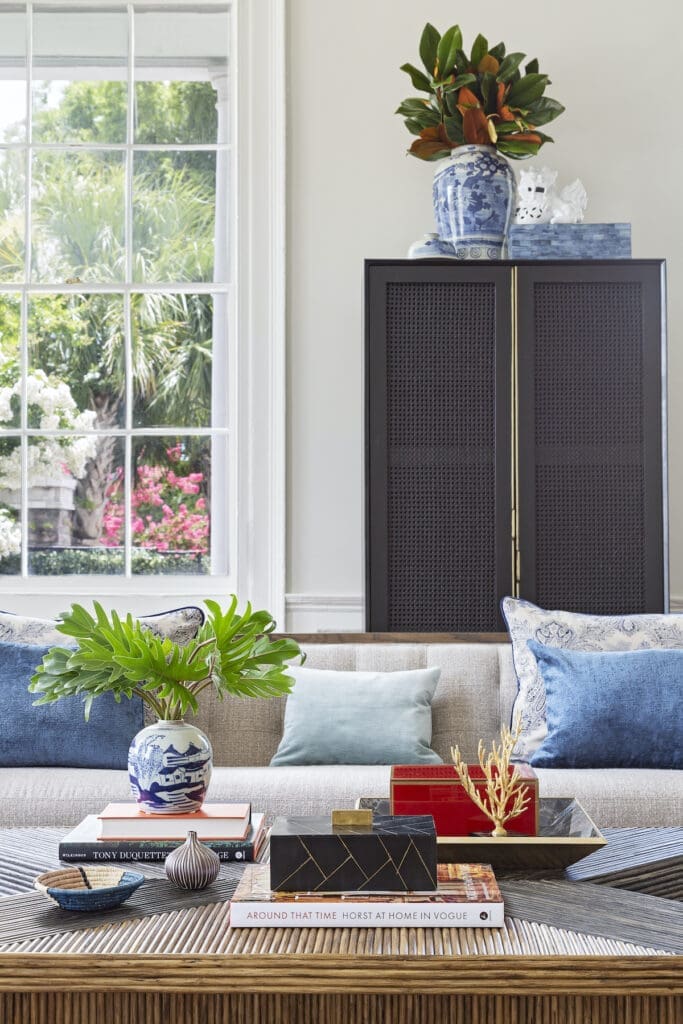 Work with Different Heights
Think of setting up your vignette as you'd set a decorative table. It will be more exciting if you mix objects with different heights than if everything is at the same level. For example, you could have some contemporary sculptures, like our ring sculptures next to a painting and a small potted plant.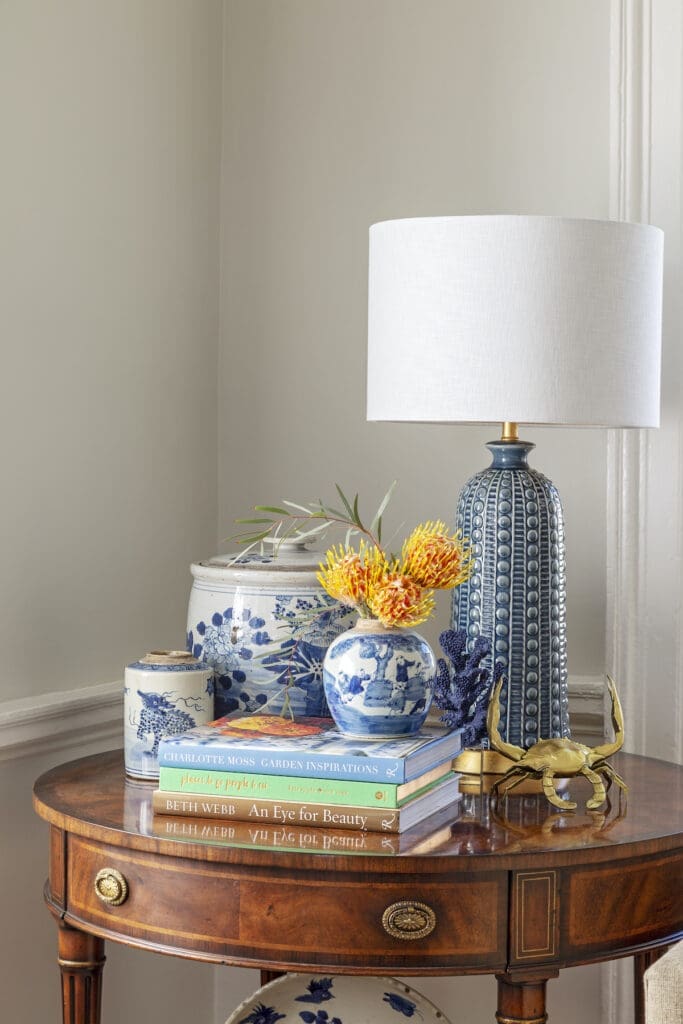 Coordinate Colors
While a neutral or metallic palette can work great for a vignette, you can also add a pop of color that pulls from somewhere else in the room to create more cohesion. Whether it's adding a chinoiserie vase to match the blue of your lamp, or some decorative emerald Kari Boxes to coordinate with your lush green velvet pillows, you can have fun playing with the colors in your room to create an exciting vignette.

Add Plants or Flowers
A bit of greenery adds life to any vignette, so don't hold back on displaying the power of your green thumb. From a small fern to a vase of fresh cut flowers or potted succulent display, the organic touch will breathe life into your room. Discover some breathtaking vases for your vignette at our Charleston and Mt. Pleasant furniture stores.

Incorporate Texture
Don't forget about textures when creating your vignette. Like heights, it helps to have a mixture of different textures to spark intrigue. You can even use a textural tray, like the Logia Rectangle Tray with rope-wrapped handles as a unique base for your vignette.

Create Mini Vignettes Within a Larger Vignette

Sometimes, one vignette is not enough to look balanced on a large piece of furniture. For these design challenges, our interior designers in Charleston, SC recommend splitting your vignettes into separate mini displays to keep the aesthetic from looking too busy. Three groupings of books and a few decorative items will be more than enough to create a beautiful, yet organized vignette.

Consult Our Experienced Interior Designers in Charleston, SC
A vignette can instantly create a beautiful design moment in a room that needs refreshing. Feature some of your favorite personal items in a way that honors them in the room and makes you smile every time you see them. To get you started, take a peek at some designer-recommended vignette staples below. For customized advice, stop by our Charleston, Kiawah, or Mt. Pleasant furniture stores and speak with one of our interior designers.