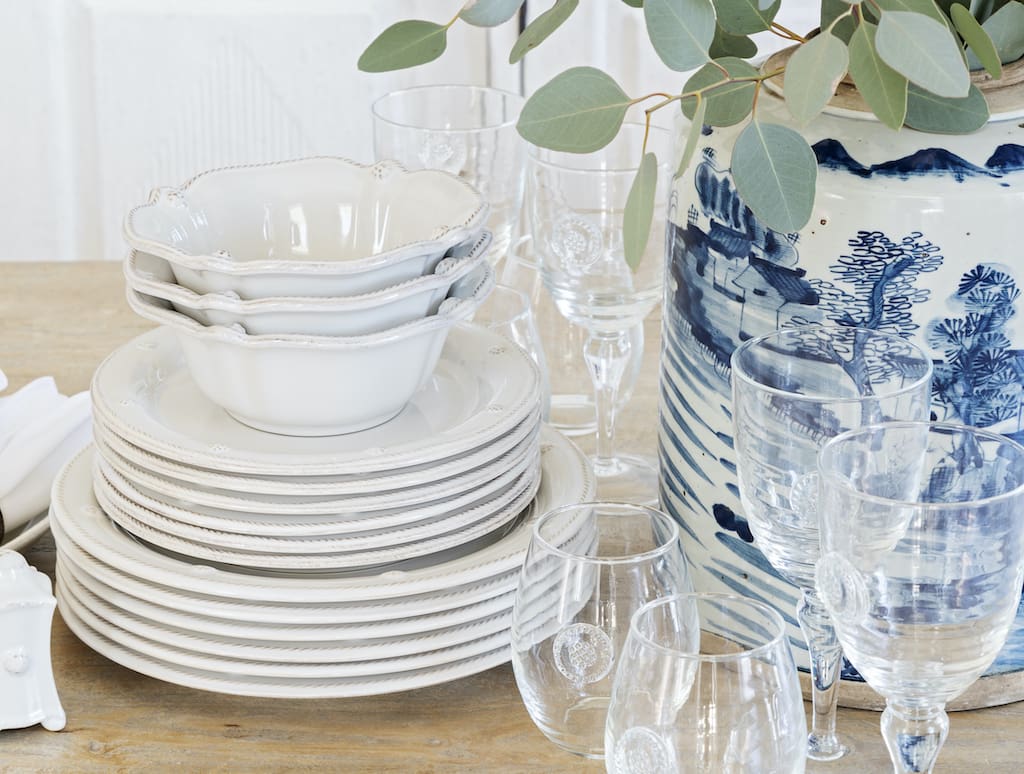 When it comes to weddings, every planner knows that there are a lot of small details that need to be perfect to create a truly magical event. While the appearance of a reception will largely depend on the venue, there's also plenty of room to put that extra stamp of personality on a space using beautiful decor. And who knows decor better than interior designers?
If you're looking for some original ideas that will make your wedding stand out, take a look at our curated list below.
Roll Out Rugs
Whether you want to set up a cozy seating area or lay rugs down as a runner leading up to your outdoor altar, this creative idea helps delineate space in a stylish way. Using a mix of traditional Persian rugs can create a vintage-style feel well-suited to a boho wedding. Rugs can also be used in smaller reception rooms to create a more welcoming, home-like feeling that makes guests feel at ease. As rugs add a sense of warmth and comfort, they are great for a fall or winter wedding.
Create Stylish Vignettes
Similarly to how you would group books, photo frames, and decorative objects on tables and shelves throughout your home, you can add style and personality to your wedding reception by creating vignettes throughout your venue. For your wedding, choose objects that illustrate the defining moments of your life and your relationship. Family photos, heirlooms, albums, and mementos collected from shared trips are just some of the items you might like to display. Not only will this give your guests insight into your background, but it will also make the space feel more intimate and personal for you.
Bring the Outdoors In
While flowers at weddings are always going to be popular, there are a lot more ways to bring nature into your reception venue. Some innovative ideas we've seen lately include setting up a living wall, installing an overhead canopy of flowers, or adding large indoor plants to create an oasis inside. Depending on the style of your wedding, you might even like to put small potted plants or succulents on the tables, adding whimsy to your seated dinner. You can even invite guests to take the plants home with them as a party favor at the end of the night.
Divide the Space
Particularly if you have a large venue, dividing your wedding reception space is really important to create a buzzy atmosphere for guests to celebrate. At a minimum, you'll need to consider spaces for the band, the head table, the guest tables, the bar, and the dance floor. To separate the bar area from the dining area, we recommend using strategically placed sofas and bar tables to divide the space and add a place to relax before the excitement of the night is in full swing. You can also use ottomans, trees, and food stations to create different areas for your guests to mingle and mix.
Hang Lights
String lights and chandeliers are a great way to add a touch of glamour to your wedding reception. They add a bit of fantasy and magic, particularly when they are somewhere unexpected, like in a tent. Lights and light fixtures can be hung over the dance floor, over the bar, or in any other area where you want to add a little bit of sparkle. Just make sure that they are properly secured and that you have someone who can help you with the installation.
---
Find Unique Decor at Our Charleston Furniture Stores
Your wedding reception should be a space that truly exemplifies who you are as a couple. From creative lighting to unexpected greenery, you can surprise your guests and create a truly memorable experience with home decor. Remember, the more small details you can prepare in advance, the more the space will feel like it was designed just for you. Stop by any of our three locations in Charleston to pick up some beautiful accent pieces for your big day.
---
Shop the Look
---
---
You May Also Like…
---