As decor for your windows, custom draperies have the power to completely elevate the look and feel of a room. Your window treatments are equally as important to the design of a room as your furniture, so why go custom with one and not the other?
Not only are custom-made curtains or drapes higher-quality than off-the-shelf options, but they also fit better and do a better job of insulating your home, which is necessary when you're dealing with the scorching summer sun in Charleston. For both aesthetic and functional purposes, there is truly no comparison between bespoke draperies and store-bought.
Here are some of the main reasons to have custom window treatments made.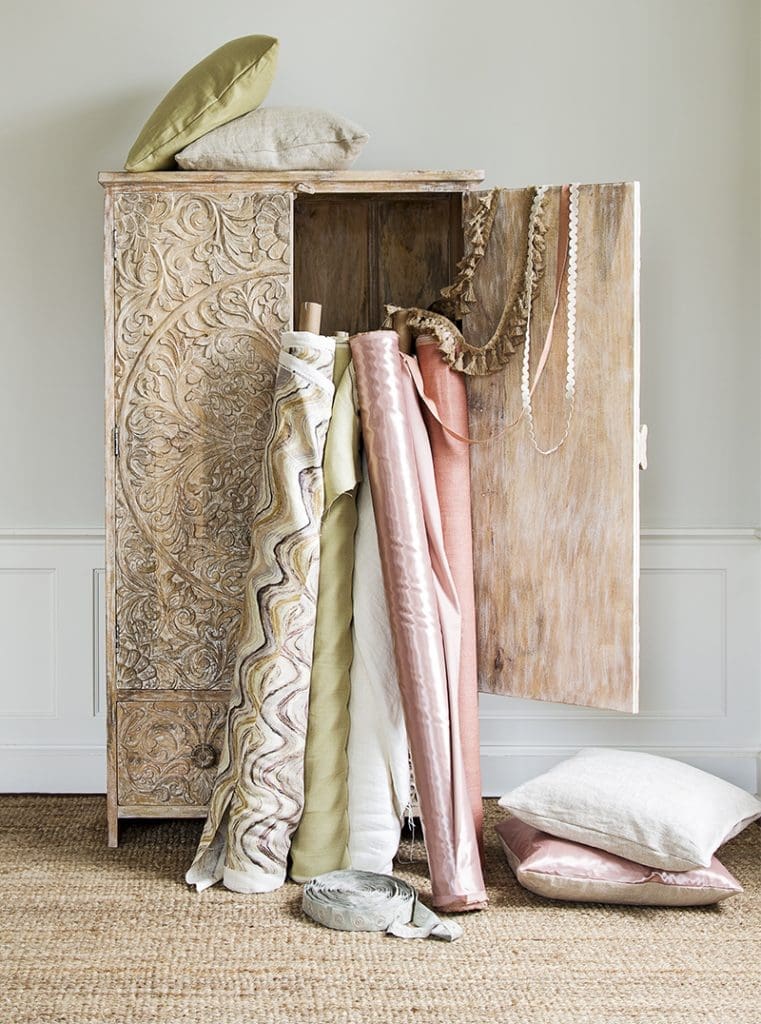 Higher Quality Materials
From the materials used to the linings and stitching, the quality of custom draperies is unmatched. With every fabric option available, from linen to silk velvet, you can have the draperies of your dreams made to your liking when you choose a custom option.
At our design center, you have a vast amount of choices of beautiful materials that will stand the test of time in terms of both style and durability. Stop by to feel the quality of the fabric swatches in our Charleston furniture stores and discuss drapery options with our trained team of interior designers.
Perfect Fit
There are a lot of windows that aren't standard in size, which means that no store-bought draperies will cover them completely. You don't want light peeking in while you're trying to sleep, nor do you want awkward-length curtains. Instead, custom draperies are your best bet.
Designed by a professional who takes precise measurements of your windows, custom draperies will look perfect even if your windows are an odd shape or size.
Light Insulation
Believe it or not, you can actually save money in the long run by investing in custom made draperies that completely cover your windows. Choosing custom drapes that work for a particular window will save you money on your heating and cooling bills. It's also a more sustainable choice as you waste less energy with better insulation.
Based on how much light is coming through your windows, one of our design experts will help you choose the best material and color to shield the light and complement your room. This will not only offer more protection from the heat and cold, but it also will protect your floors, artwork, carpets, and furniture from the damaging effects of harmful UV rays.
Choosing custom draperies to cut down on glare is also important in rooms like a home office or TV room where you spend a lot of time looking at screens.
Custom Colors
From the color to the pattern, your custom draperies will be made to your exact specifications. While neutral beige or cream colored curtains are an easy choice, colorful curtains can greatly enhance the ambiance of a room and bring a splash of drama.
You can even select to have your curtains match your pre-existing furniture upholstery to help pull everything together in your space.
More Privacy
Of course, one of the most obvious reasons for having custom draperies made is to achieve maximum privacy. With bespoke drapes, you can choose to have a thicker lining to achieve a blackout effect, or you can leave the lining light and airy.
No matter what your preference is, we can help you create the best privacy curtains for your home.
---
Stop by our Design Center Today
Our Furniture Stores in Charleston, SC
Whether you desire voluminous, romantic drapes or lightweight voile curtains, we are here to help bring your vision to life. To get started on creating your dream drapes, stop by our Charleston furniture stores to discover the hundreds of fabric choices we have in stock and in our catalog. It helps to have some inspiration in mind so that we can get to work right away on narrowing down your choices. From there, our in-house design team will set the plans in motion for either curtains or drapes customized just for you.
---