Hosting your loved ones this holiday season? As fun as it sounds, it can be a bit daunting if you've never hosted, or are expecting more guests than usual. The secret to creating a party that people will rave about is to start early with your planning and delegate tasks to other family members in advance. By checking off of your to-do list before the big day arrives, you'll be able to fully enjoy the moment when it finally arrives.
From meal planning to table settings, this holiday hosting checklist will set up the perfect night so that both you and your guests have an unforgettable time. Sit back, relax, and prepare to be showered with compliments about your cooking skills—you're about to host the best dinner party of the season!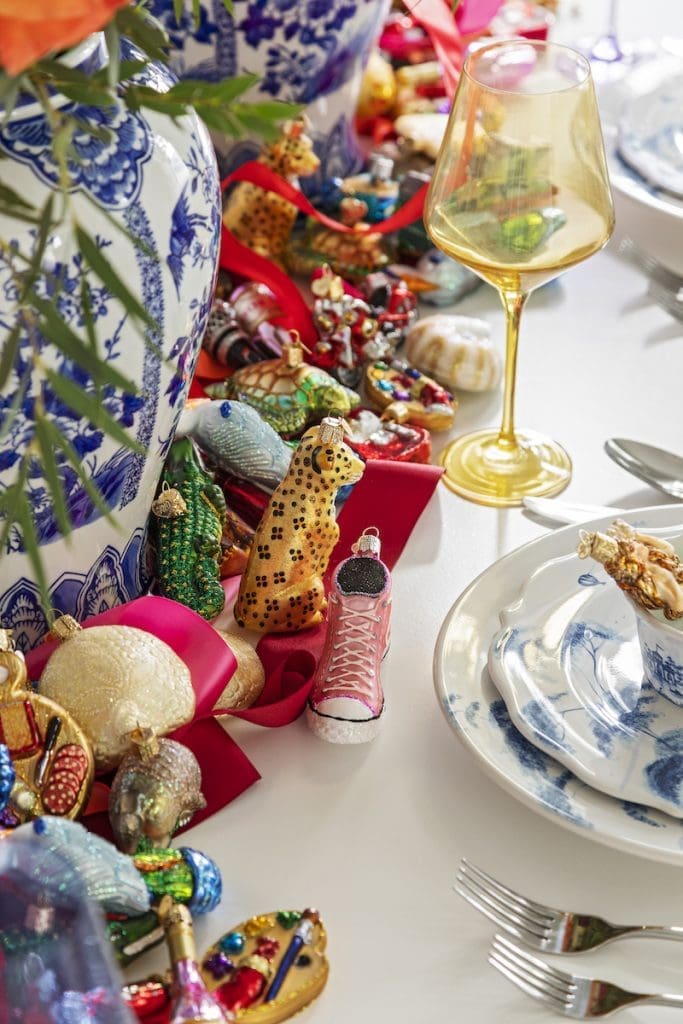 Choose A Holiday Theme
Decoration for a holiday party can seem daunting. By setting a theme, you are outlining some of the key decorating choices you'll make. For example, if you decide to keep your décor rustic, we recommend choosing raw woods and warm candles. Think country chic cabin – accent with pinecones and evergreen as needed. Or, you may decide to go in the opposite direction with glitter and glam. Pull out the crystal glasses and the gold rimmed plates to add some sparkle to your soirée. To keep from overdoing it, you could use clean white linens with a center piece of glittery Christmas ornaments, as pictured. Whatever theme you choose, try to maintain it throughout your party space.
Plan Your Menu
One of the most important aspects of hosting a dinner is planning a menu of dishes that evoke the spirit of the holiday you are celebrating. Roast beef, turkey, prime rib, fish – all are on the table of possibilities when it comes to your main course. Christmas doesn't have the same requirements as Thanksgiving when it comes to serving foods like a turkey, cranberry sauce, etc., which gives you the opportunity to experiment with some fun seasonal ingredients like root vegetables, chestnuts, apples, and rhubarb. Just be sure that whatever you choose, it is warm and comforting. For some Southern menu ideas, check out this guide.
Arrange Your Space Into Zones
Particularly if you are hosting a larger group, it's important to consider how you are going to organize your space and feed your guests without creating a clog in the flow of the evening. We recommend setting up a separate area for drinks, appetizers, and food. For example, appetizers are often placed on the kitchen island or a central table in the home where guests can get to them. Keep in mind that guests naturally congregate around food, so make sure you place your appetizers in a place where guests can sit down and relax without blocking the way to any important rooms.
Light a Fire
In the winter, it can get very dark early, so creating a warm and welcoming glow inside is really up to the host. If possible, layer your lighting with multiple sources, including standing and table lamps, chandeliers, and pendant lights. If they are not bright enough, you can turn on dimmed overhead lights. You might like to add extra string lights to your decorations to create an even cozier feel. Wrap some lights around the Christmas tree and along the garland on your mantel and staircase bannister. Don't forget candles!
Have Extra Seating on Hand
It's always a good idea to have extra seating on hand, especially if guests bring a plus-one or children. Stools, ottomans, and poufs are great to pull out if you're in a pinch without enough chairs. Our Brinnon Garden Stool, for example, can be used as a side table or extra seat indoors or outdoors when needed.
Set Up A DIY Bar
If you're hosting a lot of people and aren't hiring a bartender, consider setting up a bar cart where your guests can help themselves to drinks throughout the evening. Your bar cart can be stocked with favorite liquors and wine, or you can pre-mix a holiday cocktail for your guests to enjoy. A pitcher of Jingle Juice is sure to be a big hit!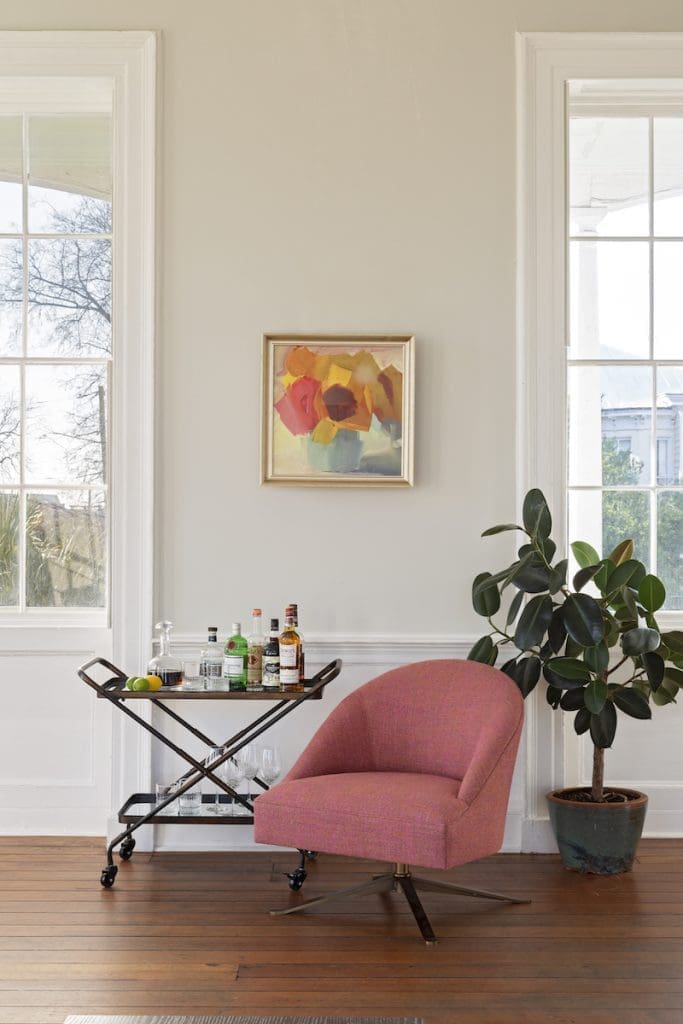 ---
Find Holiday Party Essentials At GDC Home
There's a lot that goes into hosting, but in the end, it should be very rewarding for both you and your guests. Go ahead and shop for everything except the food now – getting prepared will make it possible to enjoy the event more when the night arrives. We've got everything from bar carts to tableware at our Charleston furniture stores – be sure to stop by to add some special pieces to your holiday decor.
---
Shop the Look
---
---
You May Also Like…
---