Designing a space to be both relaxing, stylish, and versatile? Don't miss the opportunity to use a daybed! A highly versatile piece of furniture that we frequently use in our indoor and outdoor designs, these sofa/bed combos are a dreamy home addition. Often used in small spaces to maximize square footage and storage, daybeds are both beautiful and useful. Use your daybed as an occasional seat or layer it with bedding as an extra sleeping space for guests.
Keep reading to learn why we love daybeds and what type is right for your home.
What is a Daybed?
Depending on how you look at it, a daybed is a combination of a bed, a sofa, and a chaise lounge. Featuring a twin-sized mattress, daybeds are an alternative to a pull-out couch, providing a small and comfortable place to sleep or sit without needing to be set up in advance. Some daybeds have arms and a backrest like a sofa, while others, like our Angel Daybed are more open.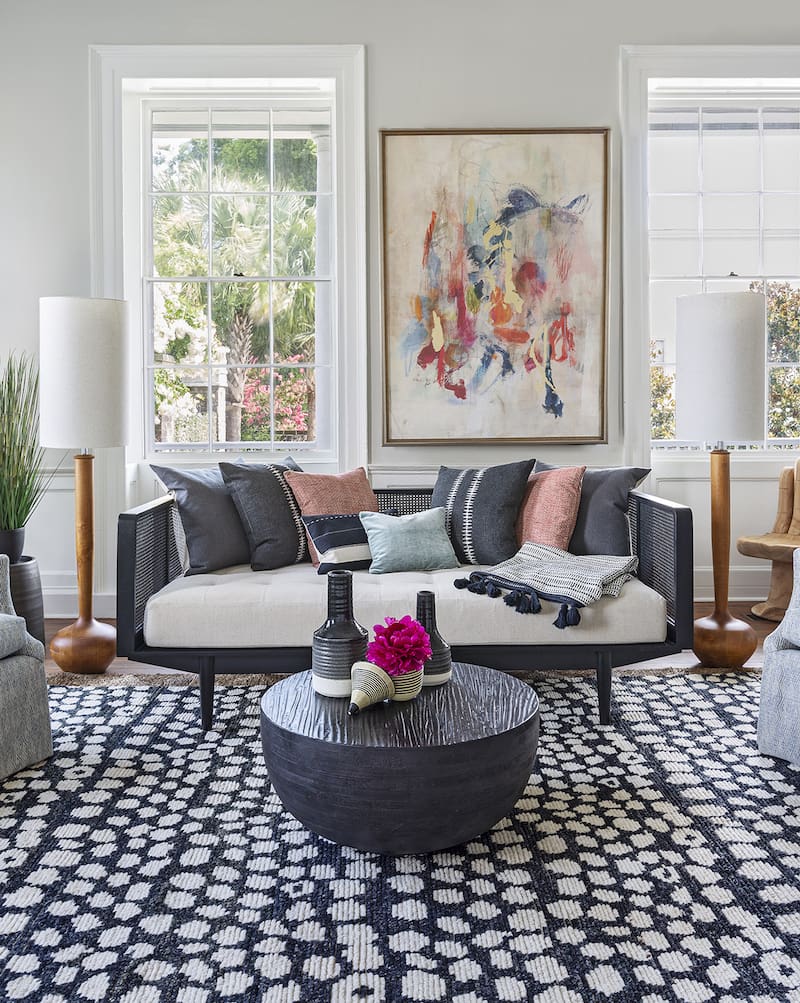 A Daybed with Storage
While daybeds are a beautiful piece of furniture, a lot of people love them for their practicality. Perhaps one of the best features of daybeds is that they often have built-in storage space for bedding, linens, and pillows in a drawer underneath. This way, you can conserve the space that would be required of a dresser or chest.
A Daybed with a Trundle
Instead of a storage drawer, some daybeds, like our Angel Daybed feature a pull-out second bed underneath. Commonly known as a trundle bed, this is very useful in small guest rooms where you don't have the space to have two beds side by side. The day bed will function as one bed most of the time but can be expanded for two guests when the need arises.
Positioning a Daybed at Home
When choosing where to put your daybed, think about what its main usage will be. For example, if you plan on using it as a space for friends and family to sleep when they visit, consider placing it in a guest room or office that can serve as their bedroom. If the daybed will serve mostly as a spot for you to relax or read during the day, then having it in your living room or bedroom makes the most sense. Keep in mind that a daybed with a back and sides is typically positioned against a wall. If you're looking for a daybed that is completely outdoor-safe, our Heron Daybed is a dreamy spot to lounge in the sun.
A Note on Styling
Daybeds are not only very practical, but they are also a striking piece of furniture that can complement your overall design style. For daybeds that lean against a wall, we love using lots of pillows and draping a large, chunky blanket over the top of the mattress to create more of a sofa feel. If you have a tufted version, like our Angel Daybed, less is more as its beauty lies in the design and simplicity.
---
Shop Daybeds at our Charleston Furniture Stores
Don't let the name fool you – a daybed can be used day and night, year-round. There are very few downsides to this multifunctional piece of furniture as it makes the perfect small place for your kids or guests to sleep or relax. When you're ready to shop for a daybed, pillows, or linens, stop by any of our three home stores in Charleston. Our team of interior designers will help you choose and style the perfect daybed for your home.
---
Shop the Look
---
---
You May Also Like…
---