There's nothing quite like coming home on a cold night to a festive bar cart and mixing up your favorite holiday cocktail for Happy Hour. Bar carts have been growing in popularity the past few years as a high-end furniture choice, and have certainly been more useful than ever this past year. Creating one that will wow your (albeit limited) guests this holiday season comes down to a few simple principles. Namely, having the right cart, getting organized, and always keeping it stocked with surprises!

Ready to create the holiday bar cart of your dreams? Let's get started!

Step 1: Choose a Bar Cart to Match Your Room
Before choosing a bar cart, consider the space in which you would like to put it. Select a cart with a finish that will match the rest of your high-end furniture — our Charleston interior designers can help if you're stuck. We have plenty of unique bar cart options in our Charleston home furniture stores that will add a playful touch to any setting.
For example, our new Asian-inspired Odeon Bar Cart has light Roche antique mirror surfaces to bring extra sparkle to your drinks. Of course, you can also add your creative flair to the styling of your glassware and decor. Our Charleston interior designers can help you choose the best bar cart for multi-functional use year-round in your home.

Step 2: Choose a Theme
What color palette have you already been using for your holiday decor? Create cohesion with your Charleston home furniture by decorating your holiday bar cart in a similar way. If you're into the classics, you can stick to a red, green, and gold holiday bar cart theme. Or, you can opt for a winter white palette with sparkling snowflake details.
Other themes might be based on The Nutcracker, Hanukkah, or a woodsy theme. You can wrap garland around the cart, or put a small tree on the bottom or top. If you need any recommendations, be sure to reach out to our Charleston interior designers, who are more than happy to lend their trained eye.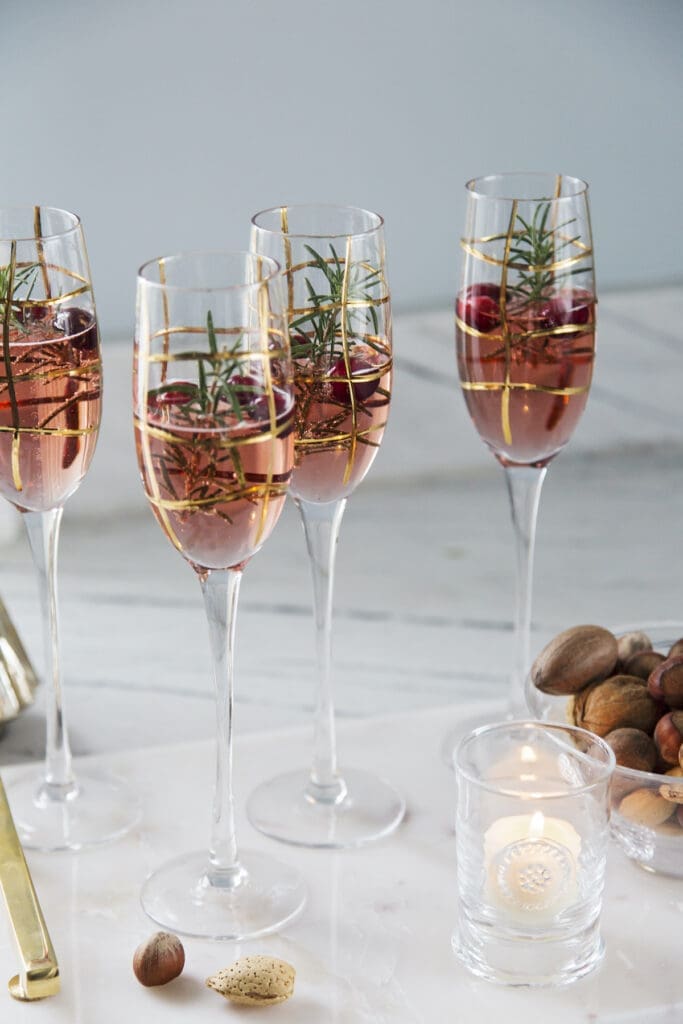 Step 3: Create a Holiday Drink
Once you've come up with the theme, it's time to start stocking your cart! For a fun holiday treat, mix up a holiday cocktail like a Peppermint White Russian or a Very Merry Ornamentini. Gather together all the ingredients you will need for the drink. Depending on how large your cart is, you can either display the ingredients just for the drink or add other spirits as well.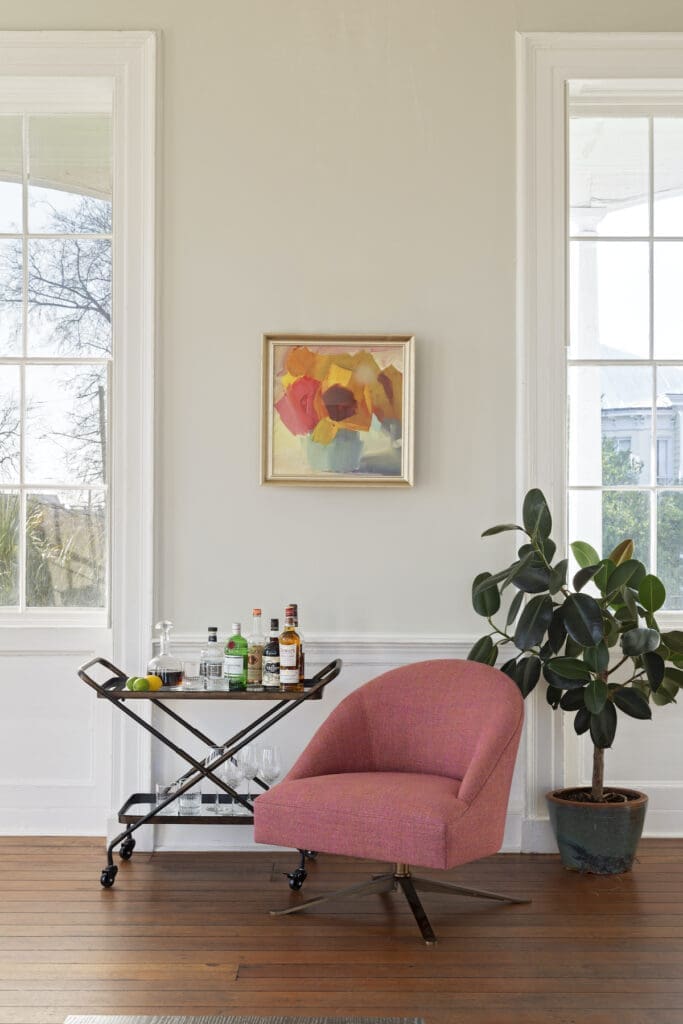 Step 4: Add Finishing Touches to the Most Beautiful Furniture Charleston, SC Has to Offer
Once you have everything organized, it's time to start stocking the bottom of the holiday bar cart with glassware. The top should be reserved for liquor, mixers, and garnishes needed to craft your cocktail as well as napkins. That way, people can easily make themselves a drink without having to lean down. Before guests arrive, mix up the first batch of drinks so they can grab one from your holiday bar cart as soon as they come in. Cheers!

Need more festive inspiration to achieve the perfect holiday bar cart? Visit GDC Home's high-end furniture store in Charleston, Mount Pleasant, or Kiawah Island to consult with our Charleston interior designers on the best furniture Charleston, SC has to offer! To get you started, here are some holiday bar carts and accessories to cherish from our Charleston home furniture stores.