Aladdin Brilliant Set of 4 Small Spreaders
Vietri
SKU:
Aladdin Brilliant Set of 4 Small Spreaders
Description
The Aladdin Brilliant Small Spreader features elegant pearlized handles with the strength of high-grade acrylic and 18/10 stainless steel.
Features
Dimensions:

5.25"L

Detail:

VIETRI flatware is made of the highest quality 18/10 stainless steel. Stainless steel is not stain proof. Ingredients found in tea, coffee, salad dressing, vinegar, and salt can cause discoloration. Pitting or spotting is usually caused by hard water or salty foods. Our flatware is dishwasher safe unless otherwise noted. We recommend using the low energy/dry cycle with the handles placed up in the basket. Use a lemon-free, mild, and non-abrasive detergent that does not contain chlorine, alcohol, or perfume. Overly hot dishwashers may tarnish the necks of flatware. Dry flatware with a soft towel immediately after washing to prevent mineral or stain buildup and streaking. Do not leave acrylic handled flatware in the sun for a long period of time.
Shipping & Delivery Information
Shipping varies depending on specific items and delivery zip code. Shipping will be calculated on the Checkout page. Estimated shipping costs per item are available when added to your cart.
Custom upholstery is made to order for you and right now is taking 8-12 weeks to ship from the manufacturer and is not returnable. Please note this does not include delivery times which can take an additional 4 weeks. If upholstery fabrics or frames are backordered, we will notify you ASAP with options to reselect or cancel your order.
In stock lighting & decor, bedding, rugs and tabletop ship from the manufacturer within 8-12 weeks.
In stock furniture and oversized accessories ship from the manufacturer within 8-12 weeks.
Backordered items will be noted on the product page in red. We are striving to give you the best possible customer service with no surprises, from selection to delivery of your items. We offer UPS/FedEx for smaller items, White Glove Delivery Service for large furniture as well as free in store pick up. If you have any questions please email us at customerservice@gdchome.com.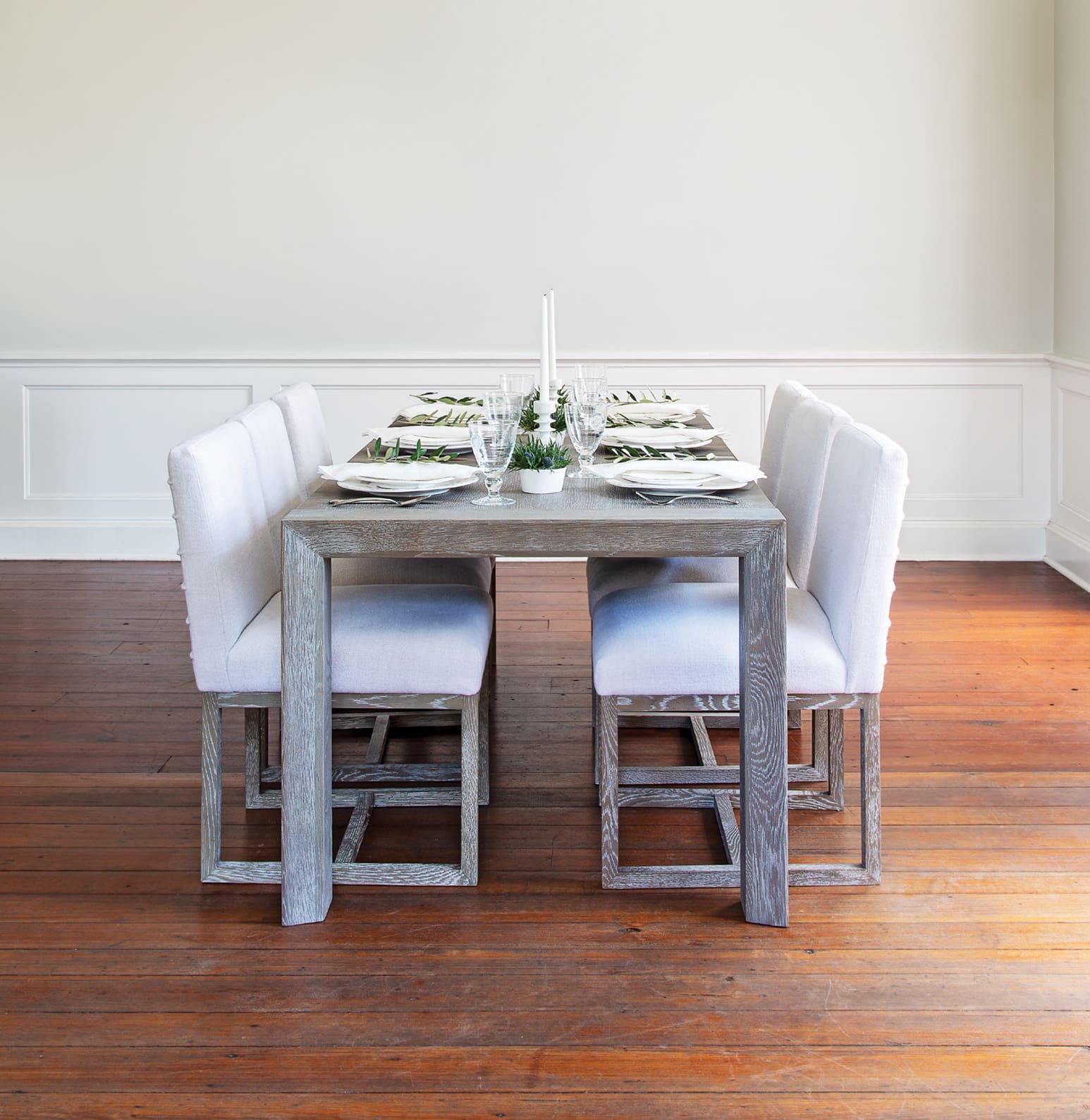 We Customize
What you see is not the only thing you can get! If your vision is not realized here contact one of our designers for a more custom experience. Our Three locations have more to offer. From a deeper selection of furniture and accessories to 100's of fabric and finish options. Does that seem daunting? Don't let it, we also offer design services to help you pull it all together.